How Does it Work

Features

Products
How Do Solar Panels Work
Collect
Collect solar energy by placing the solar panels in direct sunlight
Convert
Converts the absorbed solar energy to electricity and stores it in a lithium-ion battery (power station)
Store & Appliances
Store the power in a power station and power appliances by releasing stored energy even if there is no sun, at night or on cloudy days
Why Choose Jackery Solar Panel?
Maximum Solar Production All-Year

Jackery solar panels are made of highly efficient monocrystalline solar cells with the highest solar panel efficiency of 25%, which none of the alternatives in the industry can match. Designed using 40-year mature IBC Solar technology, the solar panels continue to produce stable output during weak light environments or high temperatures.

On-the-Go Power Source with Quick Installation

Jackery solar panels are lightweight and compact, making them easy to carry wherever you go. The aesthetically appealing panels and ergonomic handle design can be installed in just 60 seconds, and it's perfect for outdoors. Eco-friendly, pollution-free, and foldable panels can be built and transported quickly and power the solar power system.

Durable and Reliable Design

The ETEF surface design makes the solar panels suitable for multi-environments. The highest IP68 waterproof and working temperature of - 10-65°C (14 - 149°F) make it possible to enjoy electricity in humid environment and chilly winter days. The battery packs' grid structure design is set on the back of the solar panel to prevent battery cracks and for a longer life span.

Universal
Solar Panels

Designed with industry-standard solar connector, Jackery solar panels are compatible with third-party power stations too. Capture more energy by teaming it up with the Jackery Explorer power stations.

Solar Power
The Future of Energy

Unlike traditional generators, solar power panels do not emit harmful gases or fumes, making them eco-friendly. And they require a low even no maintenance. Save on your wallet and environment with Jackery solar panels.
Jackery SolarSaga 100W Solar Panel

Foldable, compact, and lightweight solar panels for camping, hiking, RV trips.

23%
Conversion
-10°C-65°C
Temperature
2 USB
Outputs
IP65
Waterproof

LEARN MORE

Jackery SolarSaga 80W Solar Panel

Generate on-the-go power with dual-sided small portable solar panels.

25%
Conversion
-10°C-65°C
Temperature
Dual-Sided
Panel
IP68
Waterproof

LEARN MORE
How Many Solar Panels Do I Need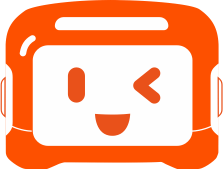 Choose One Type of Solar Panel
0 Hrs
Recharging Time
0 Wh
Sustainable Energy Saving
Product Recommendation
Learn More About Jackery's Products
A green and renewable power solution for outdoor exploration and emergency backup.

LEARN MORE

The best portable power stations for camping, RV life, emergency and home backup.

LEARN MORE

Connectors, bags and all the Jackery accessories you want are here!

LEARN MORE
FAQ
Q: What is a solar panel?

Q: What are the advantages of portable solar panels?

Q: Do solar panels work at night?

At what temperature do solar panels stop working?

Q: How does a solar panel work?

Q: What is a solar panel used for?

Q: How much does a solar panel cost?

Q: How much power does a solar panel produce?

Q: How do you maintain and clean solar panels?